The Destination Cyber Podcast
Welcome to Destination Cyber – the podcast where we sit down with cyber industry leaders, and movers n shakers, and find out what makes them tick. We explore their careers, the mistakes they made, trials and tribulations, lessons learnt, and the invaluable insights and knowledge they've picked up along the way.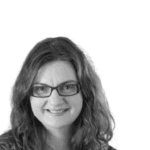 In a career spanning more than 25 years, Kate has worked across multiple industries, including telecommunications, retail, public sector, health, and others. Throughout this time, Kate has moved from roles in digital communication and innovation, through to senior strategic roles in government and private enterprise. Leveraging a diverse background in communications, user experience and design thinking, Kate easily translates technical concepts to strategically aligned business focused imperatives.
As a Senior Consultant for Logicalis Australia, and certified Information Security Manager, Kate works with a diverse range of clients providing advice and strategic guidance on cyber security, IT operating models, information management, and protection. Kate's ability to help organisations develop and align ICT, cybersecurity, and information management strategies to their corporate and strategic goals, has meant Kate is a much sought-after consultant.
Listen
Lachlan Corne is currently studying a Bachelor of Security Studies at Macquarie University. He attended high school at The Emanual School Randwick, where he was School Captain.
With a keen interest in all things security related, and has worked in both the physical security and cybersecurity realms. Lachlan is an avid tennis player, regularly playing in formal competitions as well as coaching tennis. Lachlan also has an interest in emerging tech, particularly in alternative energy technologies.
Lachlan has thoroughly enjoyed developing the Destination Cyber Podcasts Series because of the wide range of cybersecurity experts with whom he's been fortunate to talk thus far. Perhaps the most interesting aspect of the whole journey has been to see the depth and breadth of occupations available within the cybersecurity field – much more diverse than he previously imagined. Lachlan is dedicated to forging the Destination Cyber Podcast into an invaluable tool to students, those seeking a career change, and career counsellors. With the cybersecurity Industry identified as one of the top 5 emerging sectors in the job market, this series provides invaluable real life insights into careers in cybersecurity from those that have been right at the coalface for years.
KBI.Digital
If you're interested in producing amazing content for your audience or looking to engage with them in other ways, our digital marketing business, KBI.Digital can help.