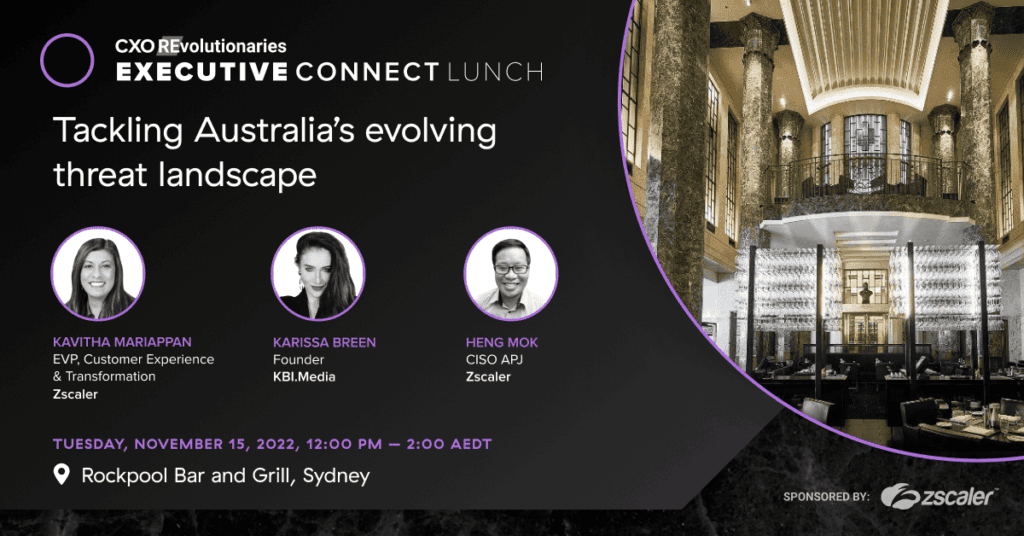 Date & Time
November 15, 2022 12:00PM – 2:00PM
Speakers
Kavitha Mariappan – EVP, Customer Experience and Transformation at Zscaler
Karissa Breen – Founder of KBI.Media
Heng Mok – CISO APJ at Zscaler
Intended Audience
Technology leaders from the area, particularly those involved in security matters.
Event Overview
In the wake of recent high-profile data breaches, the global threat landscape is top of mind for everyone from Anthony Albanese to your next-door neighbours.
The pressure is on security leaders as sophisticated state-based hacks threaten government, critical infrastructure, and the private sector. Fragile supply chain vulnerabilities highlight the need for digital transformation as calls for growing sovereign and trusted capabilities within Australia grow louder. Join this interactive session to discuss best practices for driving successful digital transformation at scale.