Trend Micro is currently running one of the largest cybersecurity roadshows ever, the 'Risk to Resilience World Tour' covering more than 120 locations around the globe.
The event aims to help organisations improve their cybersecurity posture and achieve long-term cyber resilience. The agenda includes informative sessions on various topics such as navigating cyber risks, reimagining cybersecurity, effective attack surface management, and detecting advanced threats. Prominent speakers from Trend Micro and other industry experts will continue to share their insights across these topics, and there are networking opportunities for attendees to connect with regional leaders and cybersecurity peers.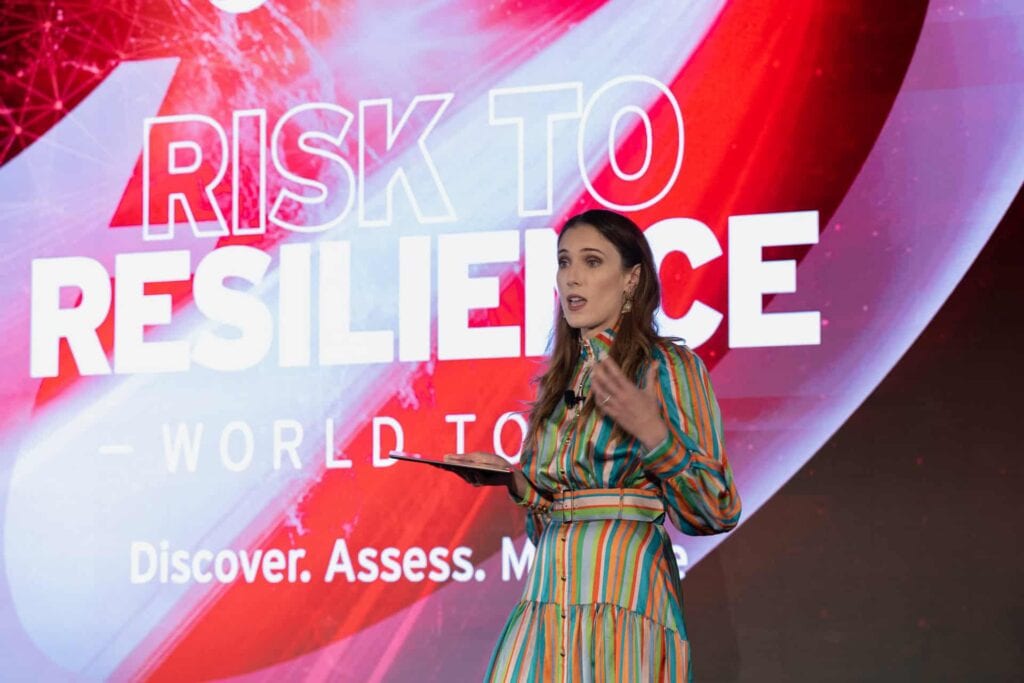 I was invited to host the Melbourne and Sydney events as part of the ANZ region, and had the opportunity to work with the team at both events, kicking off the ANZ region leg in Melbourne, Australia on May 10, 2023. 
At the event, we had the opportunity to hear from Ashley Watkins, Vice President – ANZ, Trend Micro, Shannon Murphy, Global Product Marketing Manager – Vision One, Trend Micro, Andrew Philp ANZ Platform Strategy Lead, Trend Micro, Mick McCluney ANZ Technical Director, Trend Micro. 
Trend Micro's thought leaders shed light on the evolving state of cybersecurity and the risks posed by cybercriminals, insider threats and non-state actors. Interestingly enough, there was emphasis on the insider threats category, particularly as Australia undergoes considerable layoffs amidst economic headwinds. Naturally, as we enter turbulent conditions, there is an expected rise in risks from within the organisations. 
But just as the session took a deep-dive into cybersecurity challenges, there was insightful commentary on how to mitigate risks and bolster resilience. A critical point discussed was the urgent need to enhance visibility across the digital estate, as organisations can't defend what can't be seen. Trend Micro offers an integrated attack surface risk management strategy that provides a centralised approach to managing both XDR and attack surface risks. One important aspect is the importance of identity management, which is understanding who is on what device and what applications they use, both internally and in the cloud.
Additionally, Simon Cozens, Enterprise Solutions Architect, Amazon Web Services (AWS) and Trend Micro's customer, Dean Mills, Director – Information Technology, Anglicare Victoria engaged the audience with statistics and insights,  and a more intimate understanding of the Trend Micro solution portfolio, and how organisations can benefit from lessons already learnt by others. Plus, where we're headed as an industry and where leaders need to focus when it comes to cyber risk was covered in surprising depth. 
A few weeks later, we followed up with the Sydney event on June 7th. The session was hosted at the Fullerton Hotel, with Ashley Watkins, Vice President – ANZ opening the day. Watkins opened the event addressing the most recent trends in the threat landscape and how security leaders can develop and communicate security strategies. Cyber risk now ranks among the top financial threats to an organisation due to increased cloud adoption and autonomy among business units. Therefore, these strategies need to be efficient, transparent, and resilient by implementing operationalised zero trust architectures, proactive and practical insights with streamlined reporting procedures.
Watkins also stressed on how cybersecurity premiums have risen by 80% over the past year. In fact, it is increasingly difficult to qualify for insurance in the first place. Given this, it is necessary for organisations to evaluate their risk-profiles and ensure that they meet base level benchmarks, such as The Australian Signals Directorate's 8 essential security pillars. Insurers are expected to increasingly become more stringent regarding risk-profiles, which puts pressure on organisations to urgently take action.
Andrew Philp ANZ Platform Strategy Lead, Trend Micro, led his presentation which explored how an anchor cybersecurity platform can help security leaders better defend against breaches. Philp discussed how the platform can assist in reducing alerts, and reducing costs. Mick McCluney ANZ Technical Director, Trend Micro shared how security companies can manage security outcomes with managed XDR services and gave a demo of Trend's platform. He followed it up with how the platform can enhance the analyst experience and can increase the time to detect, respond and patch.
We had the opportunity to hear from Meg Peddada, Security Consultant Amazon Web Services (AWS), alongside Andrew McLellan, ANZ Director of Cloud, Trend Micro. We concluded the session with a fireside chat with Chelsea Docherty, Major Account Manager, Trend Micro and from Trend Micro's customer, Josh Lewis, Director of Infrastructure & Operations, Isentia. Lewis discussed the benchmarks Isentia, a media intelligence and analytics company, uses to assess the effectiveness of its cybersecurity. This includes assessing if the organisation is meeting best practices and recommendations and understanding how its approach to mitigating risks is evolving with the advancements in risks. 
From my point of view, the audience valued the 2-hour luncheon. It was noted that it struck the right balance between deep enough for true engagement, while remaining short and sharp. "It's hard enough to stay focused, let alone on an all-day event, so 2 hours seemed like a good time to get the message out", quoted one guest from the Sydney turnout.
Trend Micro is dedicated to not only bringing new solutions to market, but to help achieve the most with the Trend portfolio. Both existing customers and prospects alike benefit from this elevated knowledge, and how they – with help from Trend Micro – can apply best practices to their organisations.